Finish your spring break with Indy Comic Con
Hang on for a minute...we're trying to find some more stories you might like.
Comic fanatics, cosplayers, art creators and appreciators, LARPers, gamers, pop culture lovers, and followers of celebrities will be flocking to Indy at the end of March for a very special occasion: Comic Con.
This Con is one of many that take place in Indianapolis, Indiana. It is a three day long event that is chock full of pop culture. From clockwork and gear-making to your friendly dinosaur cosplay, from homegrown artists' posters and mugs to LARPers (live action role players) getting their fill of bow and arrow battles—Comic Con features a huge variety of interests under one roof. While there, you will see stormtroopers, props from famous movies, and award winning Walking Dead cosplayers. You will also meet celebrities like Sean Astin who played Samwise Gamgee in Lord of the Rings, Matthew Lewis who played Neville Longbottom in Harry Potter, or Veronica Taylor a voice actress who played Ash Ketchum in the Pokemon series.
Comic Con is for anyone, not just us geeks. It's a place where everyone's passions come together. You'll never feel out of place as long as you have at least a small appreciation for pop culture references. There are events and booths for everyone. You'll have a few good laughs and captivating conversations with the artists and cosplayers. I guarantee that you can sit down and talk with almost anyone there for hours. All the people in the building are extremely friendly.
I attended last year and highly recommend everyone go at least once in their life. Even if you don't have the money to buy anything or get photo ops/autographs with celebrities, you'll still enjoy geeking out with all kinds of people and connect with them on a personal level. There are no hints of judgement anywhere. There is sort of an aura the place has of comfortableness and pride in showing what each of us enjoy as hobbies. In the end you're all there for one reason—to have a good time.
Comic Con takes place in the Indianapolis Convention Center from Friday March 30 to Sunday April 1.
Book your tickets here!
About the Writer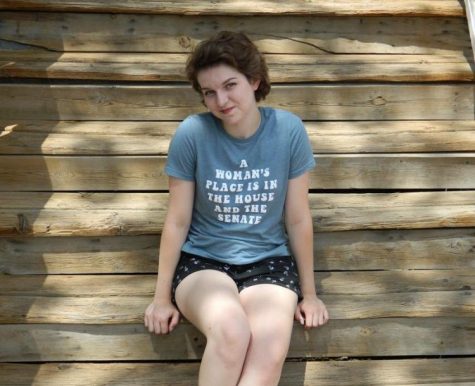 Amanda McCarty, Staff writer/Videographer
Amanda is a senior at Delphi in her first year of Parnassus. She has been involved in French Club and Theatre for the past four years. She is passionate...