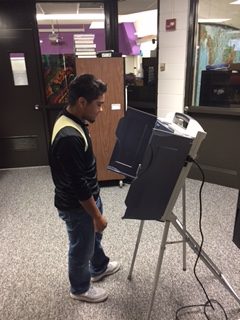 Bella McGill, Editor

October 6, 2016

Filed under Blurbs
On Oct. 6, 2016, Madame Clerk of the Carroll County Circuit Court brought in an electronic voting machine for DCHS students to practice voting on. The machine was set up in the pod in-between Mr. Tonsoni and Mr. Gilbert's room. Students were able to enter the pod one at a time and vote for pretend...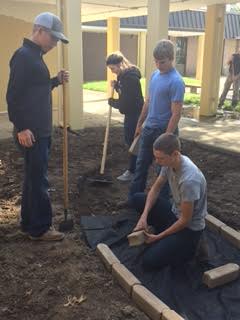 October 4, 2016

Filed under Blurbs
Mr. Walker's landscaping class is working on a new walkway as part of the Courtyard Beautification Project.
October 4, 2016

Filed under Blurbs
Alex Tello is a 2012 alumnus of Delphi Community High School.  Alex is currently a senior at the Chicago Institute of the Arts, majoring in music production.  Alex visited DCHS on Tuesday, Oct. 4, to make a recording for an assignment in his music production class.